Check out our new Mobile App
iM3 SCM Lite
Real-time Inventory updates, manage your business on the go!
GET STARTED
KEY FEATURES
AS SEEN ON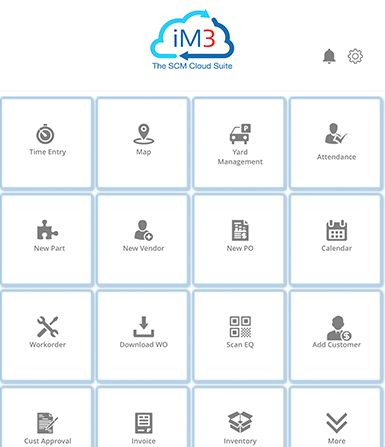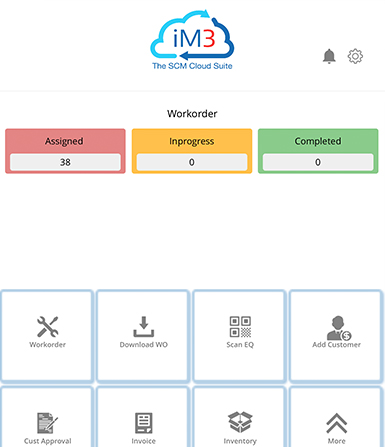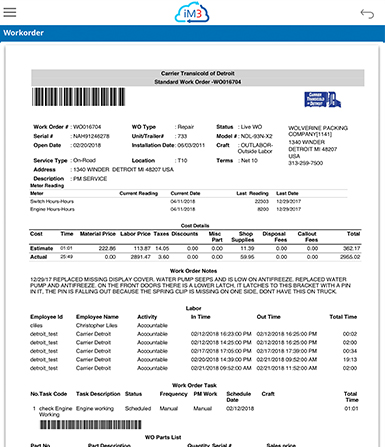 App available for Android, Iphone and Windows Phone. Also available on Amazon App Store and Gallery App Store.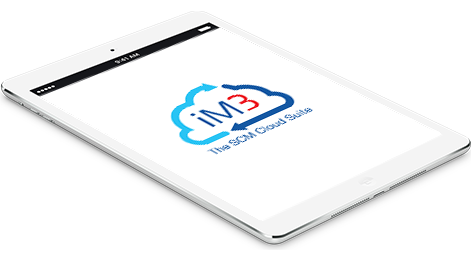 How it Works
Our mobile app is fully automated and integrated with our cloud-based solution and is easily downloadable via the android google play store and the apple app store. You can run the application on a range of Android tablets and iPads as well as mobile devices. Contact us today to schedule a demo on the mobile application. Please scroll down to view the key features.
Key Features
iM3 SCM Lite is designed to unleash the world of productivity for your mobile workforce. From real-time inventory updates to work flow management and job assignment, have access to an abundance of features and tools at your fingertips.
Call Dispatch
Logistics made easy! Manage, assign, track and enable on the road technicians to work smarter and easier.
View Asset History
Quick access to asset or equipment history provides pertinent information to help your service technicians make key decisions on complex assignments
Barcode and QR Code Scanning
Scan parts using the mobile app and quickly add them to your live repair orders; QR codes are used to tag assets which allows further functionalities such as quick access to asset history, identifying whether the asset requires a PM, is associated with a service contract or is under warranty.
Time Entry
Work time tracking is captured on a live job through the mobile application by clocking-in and clocking-out as you start and complete jobs. Labor automatically calculated once the work order has been processed.
Smart Replenishment
As parts are used on work orders, inventory is updated in real-time which allows the replenishment of your fleets in a timely and efficient fashion.
Capture Customer Signature
Whether you require work confirmation signatures at the beginning of a job or while delivering parts on a sales order or invoice; easily capture the customer's signature through the mobile application which is updated live for the back-office processing the transaction.
Voice Command
Use our voice to text enabled feature to record various notes important to communicate on the repair order. Capture the job story for your customer – which can be accessible and printed on to the invoice, for the back office, or communicated to other technicians working on the job.
Perform Yard Checks
Update and perform weekly, monthly, or quarterly floor or yard checks for customer or self-owned assets. Various services, PM's, or other specific tasks can be customized and recorded on iM3 SCM.
iM3 SCM Lite, mobile app, has been designed with a purpose and from a perspective of service technicians to boost productivity and reduce countless manual paper-work that is submitted at the end of the day or week. The app speeds up invoicing, provides automated email generation, allows to add and create new parts, purchase orders, and much more..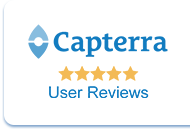 EWIE's management is very pleased with the successful implementation of iM3 Cloud in a cloud environment, its continued use by our teams located at various locations across USA and the performance of the PeoplePlus Software team
The scheduling program developed by PeoplePlus that we use for our show car program is excellent... We are more efficient, have better tracking capabilities, and the program is easy to use for our fleet drivers, schedulers and customers.
We began transitioning from older software about a year ago, we forget how far we have come.
Love this internet based system! Great people that care about their system working with us!!!
Parts Request
The mobile application allows you to communicate with the main replenishment warehouse or parts room through our request for part feature. At the time of inspection – use the voice to text feature to quickly send a notification/alert to have your team deliver a part you may need on the road or within the service bay. The back office receives live requests through our TV dashboards or directly into the main cloud-based iM3 SCM product. The user on the mobile app will receive the live status updates as your requests are being processed.
GO TO COMMUNITY
Templates
Quickly generate transactions: work orders, sales orders, and quotes using our template feature. One of our customers favorite tool within the mobile app allows them to setup predefined templates for their on-the-road employees, each doing a very specific but repeated jobs; templates are an excellent way to generate quick transactions with a click of a button. You can also generate templates with a specific customer, specific parts, and predefined tasks to perform on the job. Contact us today to schedule an online demo of the mobile app!
DOWNLOAD NOW