An advantage of the upgraded software management system is that it optimizes the all-over decision-making process as well as productivity at work.
PeoplePlus Software (PPS) offers its users various software services that can be used for the management of different areas in multi-faceted businesses. Below are examples of helpful software management tactics that are utilized in the industry to in order to improve productivity and efficiency: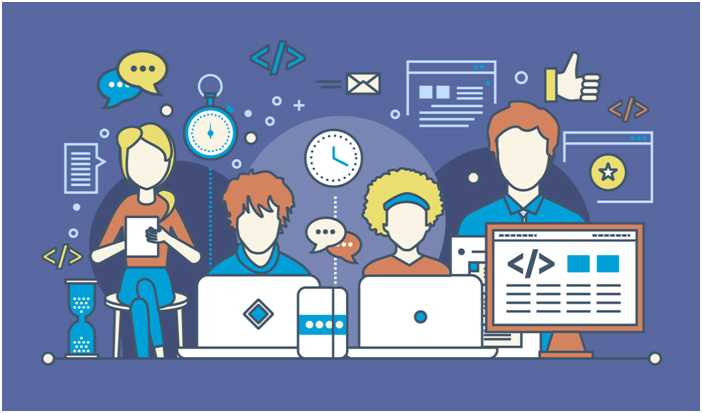 Image Source: https://sdtimes.com/collaboration-software-development-people-tools-run-show/
1. REAL-TIME INVENTORY UPDATES
Inventory Management Software ensures tracking of critical parts, products, and services. Manual time consuming processes can be automated, such as: Cycle Counts, Live Inventory Updates on transactions, Replenishment, Purchasing, Transfers, Serial Number Tracking, Batch Number, and Expiration Dates. However, before involving yourself in such processes, one must take the time to organize their inventory in their respective warehouses. With the right software solutionsthat capture Inventory Consumption Levels and Activity, warehouse managers can segment, organize, and better manage their stock levels to ensure efficient management (minimize overstock, obsolete items).
Some other benefits of Inventory Management System Software, as highlighted by Ashwani Kumar (Asset Infinity, Top 7 Advantages of Inventory Management System Software) include:
Reducing Inaccuracies
Enhanced Productivity in Operations
Improved Customer Relations
Reduction of Manual Work
Cost Saving
Data Security
2. Fleet Management
iM3 Fleet Management Software focuses on automating dispatch, repairs, tasks, and other services or components that you typically need to manage your fleet operations. For instance, with the integration with Google Maps, your service team can easily track the location of live jobs, employees, and help dispatch and monitor the workload internally. With better scheduling and communication tools, our customers enjoy a seamless system that is also integrated with other critical processes such as Inventory (scan, track, maintain accurate inventory), Asset (view history, perform and schedule pm's, update equipment meter readings, perform inspections), and Billing & Invoice processes. The iM3 SCM application rewards its users through its ease of use, rich functionality, and robust process flows.
3. Asset Management
With PPS's iM3 SCM application, companies are able to manage all aspects of their equipment or assets on a single platform. With the automation of asset management solutions, companies can effectively manage Asset Information, Contracts, Parts & Services, Warranties, Compliance, and more!
(Please use citation properly, as shown in example 1 by Ashwani Kumar)
"Having an effective system in place can allow assets to run at peak performance. It can also help in minimizing the total costs of obtaining, maintaining and operating assets."
4. Yard Management
Companies can manage large logistics operations related to equipment, stocks, repairs, and all other manufacturing, servicing, and distribution processes. The yard can be customized and mapped to fit your needs; you can also manage unlimited yards in one application.
The Application Helps you with:
Yard Check In & Check Out Processes
Automated Work Order Generation
Inspection Capture: Record Videos, Attach Images, Mark and Record Damages
View & Customize Unlimited Company yards
Incorporate IoT, RFID Devices/Technology
5. Warranty Management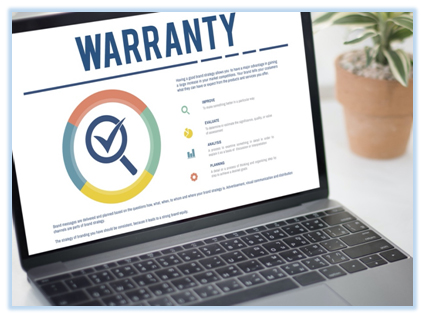 Image Source:https://www.inspirisys.com/practices/warranty-management-services
With cloud-based software, the face of warranty management has evolved through PPS. With the help of iM3 SCM Suite, companies can get timely insight into data related to Warranty-Standard, Warranty Extensions, Equipment usage updates, and performance. This helps in reducing the costs related to warranty processes significantly.
6. Work Order Management
iM3 SCM's Work Order Management Module helps Repair Service industries better manage their day-to-day operations. As new requests are coming in, managers can effectively create new jobs within the system, assign and manage internal labour, provide automated quotations, manage tasks, inventory, and more. Templates can also be defined and set up for jobs that have a repetitive nature. For instance, if a trucking and repair company are installing a new refrigeration unit to a trailer, all of the parts that are required and tasks and instructions needed to be communicated to your Service and Warehouse teams can be managed with a click of a button. The work order management system is also connected with the Quotes and Sales Order Modules as well as robust mobile applications.
Thus, we see that with the help of PPS, companies are no longer restricted to traditional ways of managing various aspects of their business. They can use these software solutions to work more efficiency with respect to the time taken, costs incurred, and manpower used.