Customizable warehouse dashboards are now available and can act as an extension to your main ERP or SCM software solution. We have developed interactive solutions that stream live data by department or the information pertinent to that respective operation. Our technology is made on affordable platforms such as AppleTV or Android TV Boxes that allow you to simply download our app and connect it to a television set which can be mounted anywhere within your facility.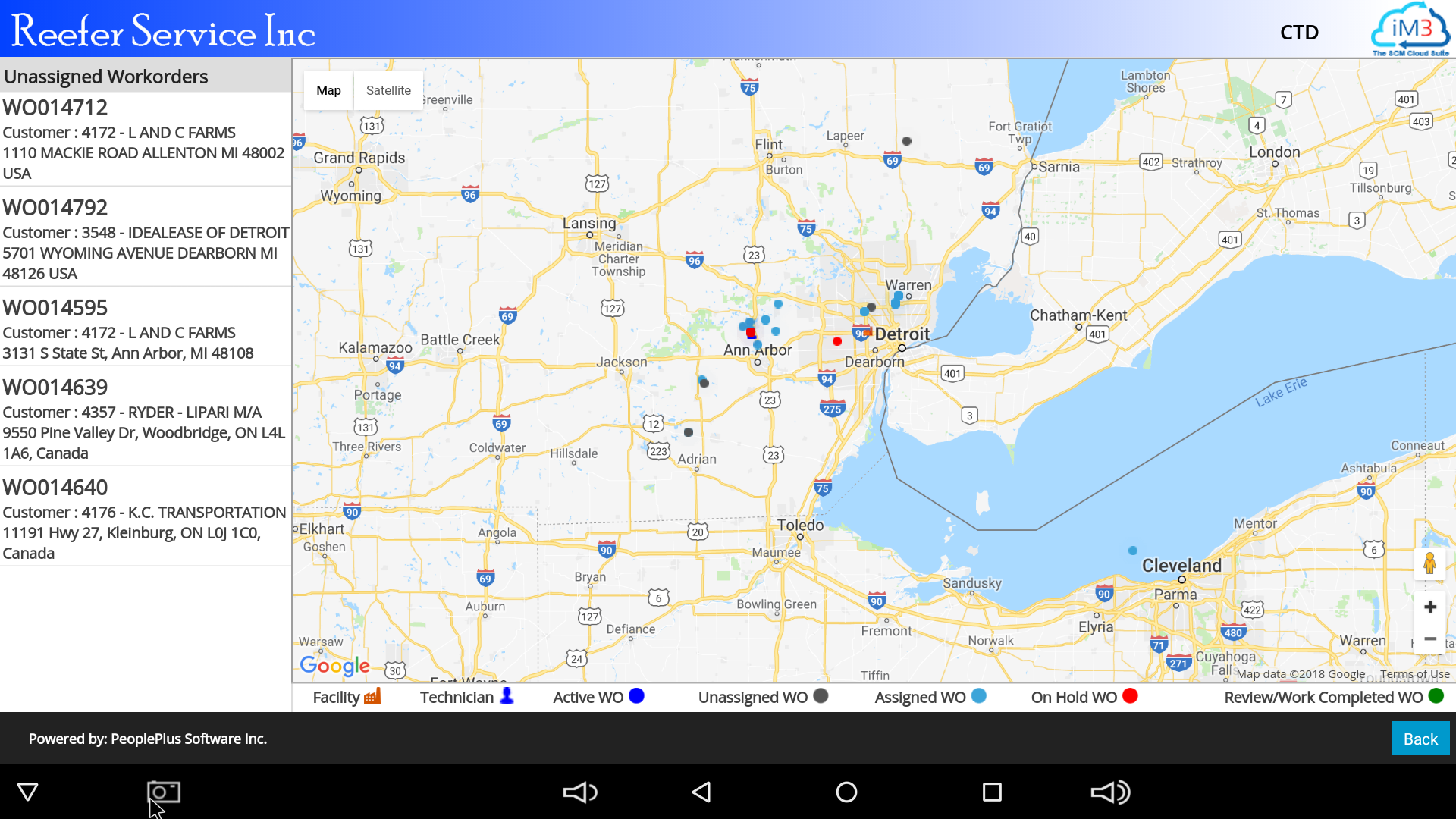 Repair/Service Industry

Warehousing Parts Management

Time is Money; we understand it is important for technicians to focus on diagnosing the unit on their specific repair or work order, not managing the parts that they will need. Through the mobile application they can simply request for the parts that they think will be used on a particular job.
As soon as the request has been submitted, the parts department will get a notification on their TV dashboard which displays by the employee who has requested for the parts. They have the ability to then accept the request and notify the individual (requester) or service department of their status.

Work Management

As customers come in to your shop and work orders are created, and technicians scan on to the job; as a manager you can view what jobs are in progress, pending, upcoming, completed, etc. to help you manage your day to day operations.

Restaurant & Food Retail Industry

Kitchen Management

With a combination of our POS, iM3 Smart Cart, and TV dashboards, live orders can be displayed for your staff to help the preparation and management of work flow.
As orders are coming in, they can be accepted by the chef or employee preparing the order
If someone has ordered food online or via a mobile application; orders can be viewed live as they come in.
Send notifications to the customer dining in or picking up as their order is completed. Eliminate costs associated with vibrating pagers, move to mobile technology!
Applicable and customizable for everyone! Whether you manage your own electronics store, coffee shop, or individual warehouse – if you're looking to streamline your business and provide quick data to increase internal efficiency contact us today at (734) 531-6620 or email us at info@peopleplussoftware.com