As age-old processes begin towards meeting the demands of the age of the internet, logisticians should understand the ways through which the technologies are beginning to transform the industry.
More companies are investigating how business intelligence can solve trucking and logistics issues. While this technology is still growing in its early stages, there are several advancements that we can anticipate from this technology, in particular the ability to perform multiple tasks at once, change various processes for ease and efficiency, and more. This technology will definitely improve businesses and the economy as a whole, and would definitely be a force for change that has a direct impact on jobs.
Easy to Explore Logistics, Trends, Correlations, and Patterns
Business intelligence can be likened to "data mining" -- or gathering of large amounts of data. This data can be monitored to find trends, patterns, correlations, and more. It is now possible to separate things that will aid companies in making decisions quicker, easier, and better. This technology has already been utilized in some industries, including airlines, and airlines; however, more companies are accepting this technology as a means to implement change and progress. With the help of advanced business intelligence solutions, PPS (People Plus Software) is willing to change the way trucking & logistics has been operating until now.
The evolution of technology is pushing the boundaries and changing how the world does business. Today, we're accustomed to everything being online and right at our fingertips for immediate access. Through Amazon, the pioneer of fast-paced delivery service, it's possible to receive a package less than an hour after ordering, depending on where you live. Improved technology has also increased productivity in the supply chain, minimizing costs and errors. These advances benefit all areas of the logistics industry: trucking transportation, international transportation (ocean and air), supply chain management, and shipment tracking."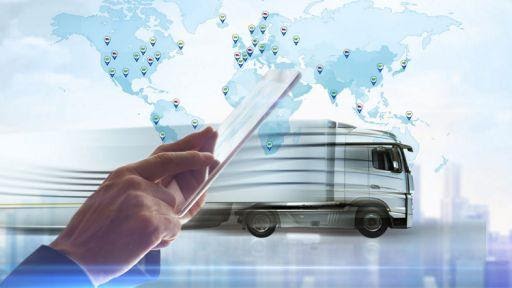 Possible to Follow an Electronic Schedule
Using an electronic schedule is quite possible with the help of hi-tech solutions offered by PPS, such as cloud computing, business intelligence, and warehouse automation, etc. With this, you can easily create work orders and set different schedules for different tasks. The entire process becomes more efficient, and logistics gets easier. This would be a good solution for managing work orders for dispatch centers and other tasks that are done by dispatch centers. You do not have to create all of the work orders for each task, or even assign them to any specific persons.
Flawless Management of Distribution & Supply Yards
There are ways to simplify workforce scheduling in warehouses, distribution centers, supply yards, and other warehouse buildings. The warehouses are now able to use the smart scheduling software that would come with your company's own software application platform. For instance, in order to efficiently process work orders, it is important to update orders daily.
This ensures that there is always a place to store items. Instead of requiring a job order for every job order, the task manager can streamline the process and put all of the work orders into one area. This task manager works for warehouse management but is a part of the overall system that facilitates this software application. Rather than doing work orders, logistics tasks are simply broken down into smaller tasks such as handbooks, lists, and even custom solutions.
Optimization of Time Being Invested in Assigning Tasks
For a task to be completed, it must be assigned to a person. Instead of doing work orders, tasks Image Source are now divided into specific tasks. This is a very intelligent way to organize all of the tasks that are assigned to a person and the different tasks for a task, and this can certainly provide a smoother workflow. For optimizing the amount of time spent on tasks, the tasks can be broken down into different categories such as cleaning, transporting, finishing, etc.
Regarding the same, Sumit Sharma (Inc42, How Technology is Helping Reshape the Trucking Industry in Indian Logistics) says:
"With the apps like fleet management system (FMS), it is possible to observe driver's behavior in real-time and make a training plan which can also solve the issue of employee's long driving hours and breaks between drives with fully automated fleets. The availability of sensors and Bluetooth wireless technologies in the trucks have made it easier to add trucks to this burgeoning online network of supply chain data, providing last-mile visibility that was previously unattainable."
For instance, if there is a simple software that automatically calls the customer and schedules specific tasks, customers will have no problem figuring out how to deliver the items. The overall process will be speed up, and the delivery will be done immediately. If there is a legitimate reason for calling the customer, there is a software that will allow the truck driver to get the packages to the customer and then make sure that the packages are properly secured. These automated programs like fleet management, yard management, and asset management offered by PPS help in reducing customer complaints by eliminating manual tasks for a certain limit, making it more customer-friendly and easy for customers to use.