Companies re-evaluate the need to incorporate technology such as digital systems and robots in order to improve supply chain operations.
As shelter-in-place orders continue its unpredictable and contrasting nature around the world, businesses must learn to adapt and innovate as they prepare to live in a post-pandemic global economy. Many essential businesses, such as automotive and manufacturing plants, are set to reopen as early as this week in the United States; but with the possibility of future shutdowns, limited staff and resource availability, companies must prepare to digitize their operations. According to Adobe Analytics (which tracks activity on thousands of platforms and websites), e-commerce sales surged to an eye-opening 49% jump in the U.S., between March 12th and April 11th. Therefore, companies are evaluating digital systems that improve speed, efficiency and productivity. Traditional Warehouse Management Systems (WMS) that support order fulfillment functionalities are expanding integrations with other platforms in order to incorporate automated order generation via e-commerce and point-of-sale (POS) solutions.
Inventory Control & Return On Investment (ROI)
Warehouse Management Systems track and provide several key functionalities such as:
Inventory & Asset Management

, track the history and lifecycle of your critical products and assets

Procurement

, (Purchase Orders, Vendor Management, Replenishment, Receiving, and Put Away functionality)

Transactions

, (Sales Orders, Work Orders, Customer Management, Automated Pricing, Invoicing & Accounting Software Integration)

Mobility

, (Warehouse activities such as Physical Counts, transfers, receiving can be completed via robust warehouse mobile computer scanners &smartphone applications)
The cost or ROI on such products can be an expensive investment for companies, however, through the use of SaaS based models, software providers offer flexible and customized packages and solutions that work with your budget, and the benefits of the technology implemented far exceed the initial cost. Features like real-time inventory updates and tracking ensure that customers ultimately have a positive purchasing experience. It also allows managers and small to medium business owners the ability to manage their workforce and a multi-facility operation. Digital systems further motivate organizations to not only meet and track their individual or company wide productivity goals, but they also help users analyze the data collected through the use of various business intelligence reports and key performance indicators (KPI) dashboards.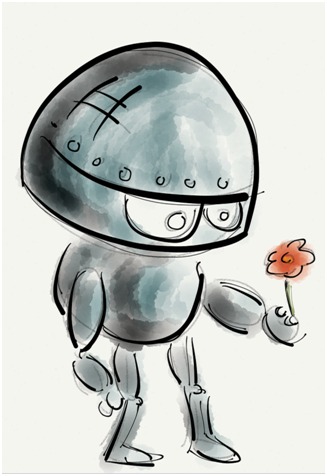 "According to Verified Market Research, The Global Warehouse Robotics Market was valued at USD 2.06 billion in 2017 and is projected to reach USD 5.9 billion by 2025, growing at a CAGR of 11.47% from 2018 to 2025."
Automated Guided Vehicles (AGV)
According to Verified Market Research, the global warehouse robotics market was valued at 2.06 billion dollars in 2017 and is projected to reach 5.9 billionby 2025, growing at a CAGR of 11.47% from 2018 to 2025. The use of AGV's and customized robots are evolving industries such as Healthcare and E-tailing (or the selling of retail goods on the Internet). PeoplePlus Software Inc., a b2b SaaS company based in Ann Arbor, Michigan, is partnering with leading warehouse robotics manufacturers to integrate their cloud-based supply chain applications and WMS platform, iM3SCM. "We believe that more and more businesses are starting to realize that outdated manual processes and challenges around hiring additional labor to support these manual processes, can be solved through the implementation of AGVs", says Ashwani Narula, Founder and CEO of PeoplePlus Software.
In the warehouse industries there are several types of warehouse robots, the most popular being Goods-to-Person Technology (G2P), which includes goods-to person picking robots that deliver items to picking stations, where operators are stationed to fill orders as items are delivered and AGVs, or self-driving bots that physically transport inventory from one location to another within the warehouse.
Financial Uncertainty and times ahead…
The Federal Reserve estimates that the Coronavirus economic freeze could cost 47 million jobs and send the unemployment rate past 32% in the U.S., with companies looking to cut back on losses. However, business owners feel optimistic that other measures can be taken to ensure employee engagement and operational success through the use of digital transformation. From startups to large corporations, everyone is being forced to brainstorm, recreate, and ultimately transform their operations. For example, Airlines have started to use their often empty passenger cabins to transport essential items such as groceries or healthcare related goods, hotels are offering work from home employees a safe and clean experience by providing discounted rooms, Self-driving car manufacturers are exploring the market of food delivery, fitness and health companies have moved their workouts online and are making use of popular live-streaming platforms. In conclusion, the question remains: Are you well equipped to reopen your business today?